Research - Survey
The Public Health Institute believes in fostering health and well-being through rigorous quantitative and qualitative research, guided by the principles of equity in health, environment, education, and economic contexts. We offer specialized support for public health-related surveys, and currently conduct a number of surveys for public (federal, state, and county) and private sector clients in California and nationwide. Our experts are experienced in survey instrument design, data collection, data analysis, multi-lingual capacity, information products, and commitment to client service sets.
Our research staff has advanced training in public health and sociology; content areas of expertise include obesity, nutrition, physical activity, reproductive health, social determinants of health, health behaviors, and mental health. Staff also has expertise in statistics, including the creation of weights and analyzing survey data in SPSS, SAS and other statistical software packages. We excel in conducting mixed methods research, utilizing key informant interviews, executive interviews, focus groups, and cognitive testing to inform and complement quantitative research endeavors.
Our expertise includes:
Reaching your survey targets: We have experience with telephone-based, mail-based, web, mobile/smartphone, and in-person surveys. We also have experience conducting surveys with multiple sampling frames, including telephone and mail surveys as well as telephone surveys that include both landline and cell phone components.
Conducting multi-language surveys: Ninety percent of our interviewing staff is bicultural and bilingual, regularly conducting interviews in English and Spanish. We also have the capacity to conduct surveys in other languages including Cantonese, Mandarin, Vietnamese, Russian, Hmong, and more, depending upon the needs of the client.
Partnering with public agencies: We bring our years of experience working with public agencies at the local, state, and national levels, including health departments and state and national CDC centers. In addition, we also have experience with contracting with public universities.
---
---
if($service['resources_tools']) : ?>
Resources and Tools
endif; ?>
Experts
Programs
Here's How We're Making a Difference
Advancing 50+ Years of Research with PHI's Alcohol Research Group
Founded over fifty years ago, PHI's Alcohol Research Group (ARG) is a multidisciplinary research center whose focus is to conduct research on alcohol use patterns and associated problems and dissemination of research findings. Their research team is comprised of epidemiologists, psychologists, economists and researchers in other disciplines.
In 2015, ARG published nearly 50 research articles, including one study that found privatization of liquor sales in Washington state resulted in substantially higher prices to consumers on average. ARG's Alcohol Research Center was also redesignated as a PAHO/WHO Collaborating Center on Alcohol Epidemiology and Injury through September 2019.
Customized Solutions for Complex Project Management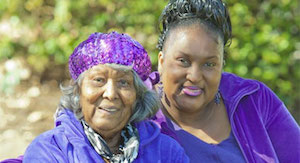 The Three Generations Study is a longitudinal follow-up study of breast cancer and other diseases in women led by PHI's Child Health and Development Studies (CHDS). The partnership between CHDS and PHI's Survey Research Group (SRG) originated with telephone interviews of the daughters of the original participants.
After observing the interview process, SRG proposed and built a customized Participant Relationship Management System, which allows interviewers to build personalized connections with the participants and their children through attentive relationship management. SRG also developed a customized web interview to be completed on computer, tablet, or smartphone. Data collected through this web survey is housed directly on SRG servers, ensuring full security and control over confidential data. As part of the in-home visit portion of the study, SRG created an iPad solution which enabled shared calendars between the scheduling staff and the examiners, while the custom software allowed examiners to retrieve participant contact information, automatically linking them to GPS mapping software.
Diversifying the Global Health Workforce
In 2015, PHI's Global Health Fellows Program II surveyed 49 global health project directors about their hiring practices. The results were published in the Annals of Global Health to highlight education gaps and the steps needed to prepare students for a successful career in global health.
Learn more with GHFP-II's Closing the Gaps infographic.
if($topics_list) : ?>
endif; ?>