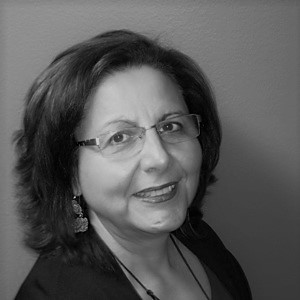 To set up a press or media interview with this expert contact:
Brandie Campbell
Email: bcampbell@phi.org
Biography
Carmen Nevarez serves as director of PHI's Center for Health Leadership and Impact (CHLI) since 2011, and creator and director of Dialogue4Health since 2008. She served as a Vice President and Senior Vice President of External Relations to the Public Health Institute for over a decade.
Nevarez is a public health practice thought leader with over 38 years of experience currently working on collaborative leadership development for solving complex problems. As director of the California Opioid Safety Network, she leads a national and statewide effort to advance best practices in opioid prevention and response among local opioid safety coalitions, while building their capacity to function as learning and accountable organizations. As director of the National Leadership Academy for the Public's Health (NLAPH), she strives to advance health by increasing the capacity of leaders (400+ globally to date) to transcend boundaries, work collaboratively, and transform their communities.
Nevarez has experience across a broad variety of positions including public health departments, Federally Qualified Health Centers, community health, clinical services, advocacy and national organizations, serving as clinician administrator, director, consultant and practitioner. Her content expertise ranges from Latino and women's health issues, prevention of chronic disease, health reform, public health informatics development and advocacy strategies.
Nevarez has worked in both non-profit and government sectors. She is an innovator in web-based communications space, and is the creator and director of Dialogue4Health.org, an internet-based broadcasting station for conversations and skills building on a broad range of health topics, considered from multiple perspectives, with a national subscriber base over 35,000. As past-president of the American Public Health Association, current board chair of the Langeloth Foundation, and director of the National Leadership Academy for the Public's Health, she has contributed to the national conversation about health. For 40 years, she practiced medicine part time, providing care in low-income diverse settings.
See How Carmen Nevarez, MD, MPH Contributed to Our Impact
Work With Us
You change the world. We do the rest. Explore fiscal sponsorship at PHI.
Support Us
Together, we can accelerate our response to public health's most critical issues.
Find Employment
Begin your career at the Public Health Institute.