Customized Solutions for Complex Project Management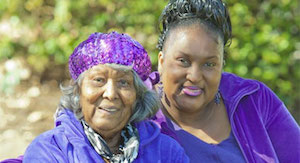 The Three Generations Study is a longitudinal follow-up study of breast cancer and other diseases in women led by PHI's Child Health and Development Studies (CHDS). The partnership between CHDS and PHI's Survey Research Group (SRG) originated with telephone interviews of the daughters of the original participants.
After observing the interview process, SRG proposed and built a customized Participant Relationship Management System, which allows interviewers to build personalized connections with the participants and their children through attentive relationship management. SRG also developed a customized web interview to be completed on computer, tablet, or smartphone. Data collected through this web survey is housed directly on SRG servers, ensuring full security and control over confidential data. As part of the in-home visit portion of the study, SRG created an iPad solution which enabled shared calendars between the scheduling staff and the examiners, while the custom software allowed examiners to retrieve participant contact information, automatically linking them to GPS mapping software.
Work With Us
You change the world. We do the rest. Explore fiscal sponsorship at PHI.
Support Us
Together, we can accelerate our response to public health's most critical issues.
Find Employment
Begin your career at the Public Health Institute.