Health Care & Population Health
Making health care—and health—accessible, affordable and effective for all
Our Impact
See all Health Care & Population Health Impacts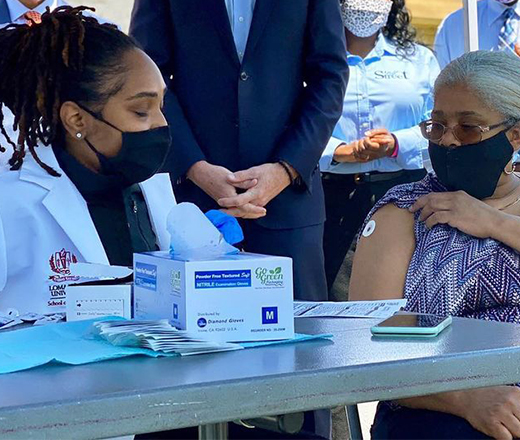 85%

of hospitals surveyed committed to population health

263K

Californians with access to CHW services

10K+

healthcare internship hours worked by at-risk youth
Our Work
Access to high-quality, affordable health care is critical in creating healthier populations. Yet much of what makes people healthy is determined outside the doctor's office—from housing and safety to education and employment. That's why physicians today investigate housing conditions to prevent asthma, why banks invest in childcare centers, and why hospitals address hunger in neighboring communities. To ensure successful collaboration and better health, PHI brings together a broad cross-section of partners. PHI programs help align resources, guide strategic investments, and uncover financing and payment mechanisms that make healthcare—and health—accessible, affordable and effective. For everyone.
Critical Issues
---
Pioneering Expertise
---
Strategic Initiatives
---
PHI Priority
Building Health Equity
PHI's Faces for Future Program supports underserved high schoolers academically and socially, and prepares them for medical careers. In 2019, FACES students in Denver completed Certified Nursing Assistant (CNA) coursework; preparing them to take the CNA exam by the end of the school year and receive their certifications: giving them access to entry-level positions right out of high school; stabilizing their incomes; and launching their health career paths. In 2019, 100% of the 866 FACES students across the US graduated from high school on time. 99% of them are continuing on to post-secondary education.
PHI's Alameda County Care Alliance Advanced Illness Care Program™ (ACCA-AICP) is a faith-based, person-centered, lay care navigation intervention serving predominantly African American adults with advanced illness and their caregivers—bridging the gap between health delivery systems, community organizations and faith-based communities.
Work With Us
You change the world. We do the rest. Explore fiscal sponsorship at PHI.
Support Us
Together, we can accelerate our response to public health's most critical issues.
Find Employment
Begin your career at the Public Health Institute.