About the Public Health Institute
Building a healthier world. Together.
For more than 55 years, PHI has accelerated the impact of public health.
PHI and its programs improve health, equity and wellness by discovering new research, strengthening key partnerships and programs, and advancing sound public health policies. Our hundreds of programs have impacted millions of people, creating an architecture that will continue to impact communities for generations to come.
PHI's curated portfolio focuses on the ideas, programs and individuals positioned to transform health. We build the capacity of diverse public health and healthcare leaders, in the U.S. and globally. Tackle emerging diseases. Use tech to speed healthcare delivery. Amplify local leaders. No idea is too small—or too big—to succeed.
PHI strengthens the work of public health and builds community power through three key roles: as a fiscal sponsor, as a thought leader and as a partner.
Fiscal Sponsor
PHI helps public health professionals launch, scale and grow.
The Public Health Institute (PHI) leads and manages public health projects as a fiscal sponsor. This means that we provide operational infrastructure and guidance to public health programs all over the world to accelerate their work and maximize their impact.
We provide the administrative support—the human resources, grant development and support, compliance, staffing—that allow programs to focus on what they do best: making an impact.
But PHI is much more than a traditional fiscal sponsor; we drive the public health conversation and develop the next generation of public health leaders and advocates.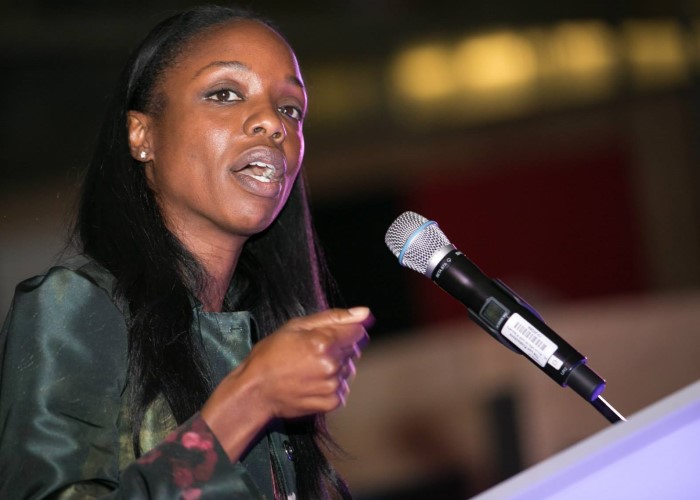 Thought Leader & Catalyst
PHI is a thought leader, driving the conversation about public health.
We advocate for policies and legislative solutions. We work with communities, policy-makers, and legislators to enact policies and influence practices that promote equitable health outcomes. We identify emerging issues and speed staffing and resources where they can quickly make an impact.
We also organize conferences, public conversations, and community events that bring attention and expertise to critical public health issues.
We train the next generation of public health leaders. We don't just bring people to the table, we bring the right people to the table. We use our communication resources and reputation to shape how public health issues are understood, sharing evidence for action.
Partner
PHI is a partner, working with funders, the private sector, government and other agencies to strengthen and implement their vision.
Our multi-disciplinary team provides specialized expertise—from creating new partnerships, to navigating relationships between governmental, the for-profit sector and non-profit teams, to building community consensus and will for healthy changes—all based on best practices and proven interventions. We bring a broad network, nimble infrastructure and a roster of proven interventions. This allows us to launch new projects quickly and bring effective work to scale.
PHI's expertise spans the programmatic life cycle—from program design and grant development, to implementation and evaluation.
Our Impact
See the impact of PHI and our programs
160M

women, youth & girls with more rights and power through PHI fiscally-sponsored programs

45M

SNAP-Ed eligible Americans had SNAP benefits protected through PHI federal advocacy efforts

10M

pieces of personal protective equipment delivered in days, as PHI pivoted to address the COVID pandemic
Our Priority: Building Health Equity
In the U.S. and around the world, structural inequities determine who is healthy and who is not: discriminatory housing policies trap families in areas with poor air quality; gender discrimination creates barriers to educational and economic opportunity; immigration status impacts income and access to health services.

Public health is our most effective tool for building a more equitable health system. To create better health, PHI and its programs focus on building more equitable systems through policy and community change, and by amplifying the power and voices of communities.
Mission
Mission
The Public Health Institute advances wellbeing and health equity with communities around the world.
Vision
Vision
Healthy communities where individuals reach their highest potential.
Values
Values
Health is a fundamental human right.
Just societies ensure equitable health outcomes for everyone.
Approach
Approach
The Public Health Institute develops research, leadership and partnerships to build strong public health policy, programs, systems and practices.
Goals
Goals
Foster and invest in a culture of excellence.
Design and implement sustainable programs
that advance health equity.
Leverage data and knowledge to advance
public health solutions.
Deliver innovative and best in class support
for programs and leaders.
Identify resources and partnerships to scale,
strengthen and stabilize public health
infrastructure.
Strategic Priorities
Strategic Priorities
As a large organization, PHI embraces the broad nature of our mandate while charting an organizational strategic course that stretches our teams to reach excellence, define priorities for our investments in talent, time and resources, support community partnerships, and inspire continuous improvement. While we have developed a robust strategic framework to align our work with the five goals set by the Board of Directors, we have distilled a few headline strategies that represent the type of focus that will be paramount to guiding the strategic direction for the next few years. Read the Strategic Framework overview.
Work With Us
You change the world. We do the rest. Explore fiscal sponsorship at PHI.
Support Us
Together, we can accelerate our response to public health's most critical issues.
Find Employment
Begin your career at the Public Health Institute.