Program
Survey Research Group
The Survey Research Group (SRG) conducts population based health-related surveys, using one of the country's most technologically advanced call centers. Since 1987, public health officials, advocates and researchers use the data for: tracking health risks, identifying emerging problems, improving treatment, and evaluating programs. SRG's mission is to foster health, well-being, and quality of life through rigorous quantitative and qualitative research guided by the principles of equity in health, environment, education and economic context. Read more about SRG's services.
Program Director(s)
Program Site
Projects
2011 Behavioral Risk Factor Surveillance System - Environmental Health Branch
Five questions on asthma, proposed by the Environmental Health Investigations Branch (EHIB), will be included in the 2011 California Behavioral Risk Factor Survey. PHI is collecting data on the questions through the survey and providing a final 2011 BRFS dataset.
Adverse Childhood Experiences Survey Data Analysis
Survey Research Group is completing a statistical analysis with Behavioral Risk Factor Surveillance System data with respect to adverse childhood experiences.
American Indian Maternal-Child Health Indicators
The Survey Research Group will perform comprehensive data analysis pertaining to selected American Indian Maternal-Child Health indicators.
California Women's Health Survey 2011 Questions
This project incorporates eight questions for the 2011 California Women's Health Survey which will focus on the topics of HPV Vaccination and Cervical Cancer Screening.
Environmental Health Investigation Branch Questions for BRFS
The Survey Research Group will collect data on several questions proposed by the California Environmental Health Investigation Branch on the 2013 California Behavioral Risk Factor Survey (BRFS).
Survey of Pre-Cancer HPV Cases
The Survey Research Group will conduct survey programming and monitoring, methodology contribution, data cleaning, and a final report for the California Emerging Infections Program focusing on human papillomavirus (HPV) pre-cancer cases.
Youth Risk Behavior Survey
The Youth Risk Behavior Survey project collects and analyzes data on risk behaviors of adolescents in the general population, in order to prevent current and emerging chronic diseases and injuries. The Survey Research Group is gathering data from roughly 1,500 surveys from adolescents, and will disseminate data to researchers, policy makers and educators.
Here's How We're Making a Difference
Customized Solutions for Complex Project Management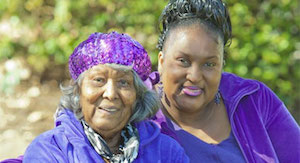 The Three Generations Study is a longitudinal follow-up study of breast cancer and other diseases in women led by PHI's Child Health and Development Studies (CHDS). The partnership between CHDS and PHI's Survey Research Group (SRG) originated with telephone interviews of the daughters of the original participants.
After observing the interview process, SRG proposed and built a customized Participant Relationship Management System, which allows interviewers to build personalized connections with the participants and their children through attentive relationship management. SRG also developed a customized web interview to be completed on computer, tablet, or smartphone. Data collected through this web survey is housed directly on SRG servers, ensuring full security and control over confidential data. As part of the in-home visit portion of the study, SRG created an iPad solution which enabled shared calendars between the scheduling staff and the examiners, while the custom software allowed examiners to retrieve participant contact information, automatically linking them to GPS mapping software.
Evaluating Michigan's Produce for Pantries Program
The Michigan Produce for Pantries program encourages home and community gardeners to plant, grow and share produce with food pantries in their neighborhoods—currently providing over 5,000 food pantry clients with access to homegrown fresh fruits and veggies, and helping to connect them with SNAP-Ed resources and trainings from the Michigan Harvest of the Month program.
In their evaluation, PHI's Survey Research Group found that food bank clients reportedly loved Produce for Pantries, especially the taste testing and interactions with the nutrition educators. Most felt confident they could prepare the fruits and vegetables they received from the emergency food distribution sites at home, and eighty-nine percent of clients felt very sure they could prepare the produce they took home in a way that their family would eat and enjoy.
Survey Research Group is currently evaluating the effects of the Produce for Pantries program on fruit and vegetable intake and assessing policy, systems, and environmental change strategies to implement at emergency food distribution sites.
Evaluating the Berkeley Soda Tax
When Berkeley, CA became the first city in the U.S. to pass a significant excise tax on sugary drinks in 2014, PHI was hired to evaluate its impact. Lynn Silver, PHI's senior advisor on chronic disease and former assistant health commissioner in New York City, worked with PHI's Survey Research Group and the University of North Carolina to evaluate the tax's impact on consumption patterns and prices. Their results showed that the $0.01 per ounce soda tax is working as intended: the fee was passed on to the retail price of sugar-sweetened beverages (SSBs) in large and small chain supermarkets and gas stations. View the preliminary findings.
In 2017, PHI and the University of North Carolina completed a second evaluation of the tax. Published in PLOS Medicine, the largest-to-date evaluation looked at the first 12 months of the tax's implementation, and showed a 9.6% drop in sugar-sweetened beverage purchases. Meanwhile, the sales of untaxed healthier beverages rose significantly, by 3.5%—and sales of water rose by 15.6%. The study found no negative impact on store revenue or consumer grocery bills, and the tax helped the city raise $1,416,973 for nutrition and obesity prevention activities in schools, childcare and other community settings. Read the study.
An additional PHI analysis found that a year and a half after passage of the tax, food sector sales tax revenue rose by 15% in the city, and 469 new food sector jobs were created—an increase of 7.2%. Learn more.
Identifying the Prevalence of ACEs
PHI's Survey Research Group conducted a survey of nearly 28,000 California residents, leading to shocking revelations that one out of five California adults with children living in their homes were beaten, kicked or physically abused when they were children, and one in ten were sexually abused. This data has fed into a larger campaign for public health organizations around the country to begin treating the long-lasting effects of adverse childhood experiences (ACEs) as an urgent public health crisis.
Using the data, PHI, LiveStories, and The Center for Youth Wellness created an interactive data tool that displays county and state-wide data about the pervasiveness of ACEs alongside resources and words of wisdom from thought leaders. Facilitated by PHI's new data and persuasive storytelling, the field is shifting its understanding of how to treat and understand the generational effects of trauma and events experienced in childhood.
Learn more by viewing the interactive data story.
Sensitive Topics and Hard-to-Reach Populations
In 2012, the County of Orange Health Care Agency, Alcohol and Drug Education Prevention Team, contracted with Survey Research Group (SRG) to conduct the Orange County Alcohol and Other Drugs Study, a random-digit dial survey of adults in Orange County funded by the County of Orange Health Care Agency and conducted every ten years. SRG was responsible for survey instrument translation in Spanish and Vietnamese, data collection, data cleaning, and creating weights using iterative proportional fitting techniques (raking).
Tracking Smoking Rates Over the Decades
PHI's Survey Research Group collected important data documenting tobacco use from 1987 to present, helping to track and inform prevention efforts.
Their research found that only 11.9 percent of the state's adults smoked in 2010, making California one of only two states to reach the federal Healthy People 2020 target of reducing the percentage of adults who smoke to 12 percent.