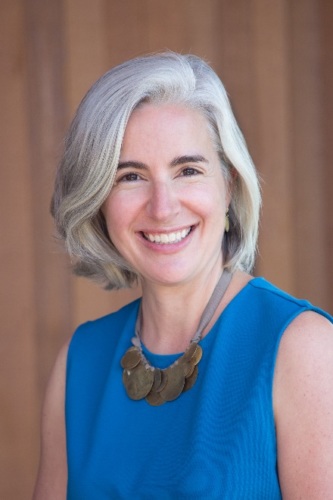 To set up a press or media interview with this expert contact:
Brandie Campbell
Email: bcampbell@phi.org
Biography
Dr. Denise Raquel Dunning is passionate about investing in girls and women to transform their lives, communities, and countries. She is the founder and executive director of Rise Up, which advances gender equity, health, education, and economic justice globally through training, funding, and network building. Since its founding in 2009, Rise Up's global network of 600+ leaders has advocated for over 120 laws and policies impacting 135 million people.
Denise is a former Fulbright scholar, a former Social Entrepreneur in Residence Fellow at Stanford University, and previously worked at the David and Lucile Packard Foundation. Her recent awards include the Gates Institute's 120 Under Forty Global Leaders and the Powerful Women of the San Francisco Bay Area Award.
Denise teaches courses on Women's Health & Empowerment at the University of California Berkeley and for UC San Francisco's Masters of Global Health program. She is currently a Board Member of EngenderHealth, and previously served on the Boards of the Public Health Institute and IDEX (now Thousand Currents).
Denise has a Ph.D. and M.A. in Sociology from UC Berkeley, with a focus on gender and global development. She also holds a Master's in Public Affairs from Princeton University, and graduated Summa Cum Laude from Duke University. Denise is a renowned thought leader and speaker whose work has been featured by the Stanford Social Innovation Review, The Guardian, Al Jazeera, Ms. Magazine, and The Christian Science Monitor.
Originally from Washington D.C., Denise grew up spending time eating empanadas in her mother's native Argentina and watching the corn grow in her father's native Nebraska. Currently based in San Francisco, she has lived in five countries, speaks four languages, and has three children and two cats.
See How Denise Raquel Dunning, PhD, MPA Contributed to Our Impact
Denise Raquel Dunning, PhD, MPA is Leading the Conversation
Read More
Work With Us
You change the world. We do the rest. Explore fiscal sponsorship at PHI.
Support Us
Together, we can accelerate our response to public health's most critical issues.
Find Employment
Begin your career at the Public Health Institute.