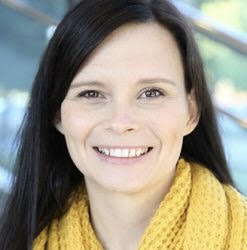 To set up a press or media interview with this expert contact:
Brandie Campbell
Email: bcampbell@phi.org
Biography
Jerri Davison is the Director of the Center on Disability and the Pacific ADA Center, both housed at the Public Health Institute. She and her knowledgeable team are responsible for training, technical assistance, and information dissemination throughout the region to ensure people with disabilities have equitable access to all aspects of community life.
Jerri has spent her career in the disability rights field. After earning her law degree from the University of South Carolina School of Law, Jerri served as a staff attorney at the state's Protection & Advocacy system. There she fought cuts to Medicaid Home and Community-Based Services, advocated for community inclusion, and published fact sheets and reports to educate the community about barriers for the disability community. Next, Jerri transitioned to Able South Carolina, a Center for Independent Living, where she spent a decade promoting equity, access, and inclusion through grassroots efforts. As the organization's Senior VP and Chief Program Officer, she oversaw more than two dozen programs, trained national audiences, and helped build and support state coalitions and legislative action to address the marginalization of people with disabilities.
Jerri received her Bachelor's Degree in Political Science from Clemson University and Juris Doctor from University of South Carolina School of Law.
See How Jerri Davison, BA, JD Contributed to Our Impact
Work With Us
You change the world. We do the rest. Explore fiscal sponsorship at PHI.
Support Us
Together, we can accelerate our response to public health's most critical issues.
Find Employment
Begin your career at the Public Health Institute.