Tracking California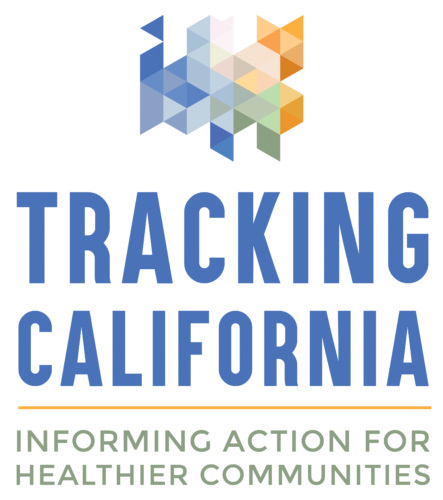 Tracking California mobilizes data to identify and understand pollution and disease, assisting Californians to take action and create healthier communities. We help community groups, government agencies, researchers, and communities shine a spotlight on environmental hazards and other factors that impact community health.
Our Impact
See all Tracking California Impacts
$254M

is the annual cost of preventable environmental hazards in CA, based on Tracking CA study

Only 64%

of U.S. children with elevated blood levels are being identified, according to Tracking CA's research

$15M

committed toward the enhancement of adult sickle cell disease care in California
Projects
Active Projects
California Rare Disease Surveillance

Tracking California uses population-based data to understand the impacts of rare diseases and to inform stakeholders. We have tracked the number of people with amyotrophic lateral sclerosis in the state's urban areas, investigated the impact of thalassemia (a genetic disorder), and established a network for reporting the human and animal health impacts of exposure to harmful algal blooms. Our primary work has been to develop a public health surveillance system for sickle cell disease.

Community Air Monitoring Technical Assistance

Tracking California is a national innovator in community air monitoring, and provides technical assistance for communities launching and operating community-run air monitoring networks. Tracking California assists from network planning and deployment to real-time air data displays. Tracking supports these community efforts through stakeholder engagement, monitor siting and calibration, data support, and outreach and communications.

Brawley Health ACTION Environmental Study

Community members in Brawley, CA, have long expressed concerns about suspected exposures and health outcomes related to pollution from nearby sources. The Brawley Health ACTION Environmental Study is a four-phase study in which Tracking California and its partners will engage residents living near these sources to document community concerns and oral histories, design and conduct a health assessment and environmental monitoring, report back results back to the broader community and other stakeholders, and conduct activities that empower the community to protect their own health. Tracking California is partnering with PHI's Gina Solomon, Brawley-based non-profit Comite Civico del Valle, and Arcela Nuñez-Alvarez of Universidad Popular to conduct this project, which is funded by the California Air Resources Board as a Supplemental Environmental Project. Learn more about the Brawley Health ACTION Environmental Study.

Climate Health Adaptation and Resilience Mobilizing in Lake County (CHARM Lake County)

The goal of this project is to improve the characterization of the health impacts of harmful algae blooms (HABs) and heat events as well as available response resources in Lake County, including strengths, assets, gaps and barriers. This project will also aim to improve the understanding of awareness, knowledge, attitudes, and beliefs about HABs and heat events as well as the effectiveness and accessibility of existing response plans and resources, particularly within Tribal and other vulnerable populations. We also aim to improve communication among these issues with Tribes, emergency response planning agencies, and community stakeholders.
Completed Projects
California Breast Cancer Mapping Project

The California Breast Cancer Mapping Project analyzed breast cancer rates by census tract, as opposed to traditional county-level surveillance, and pinpointed four previously unidentified areas of California with rates substantially higher than the state average.

California Environmental Health Tracking Network

Tracking California collects, analyzes, and disseminates environmental and health data with funding mostly from the CDC National Environmental Health Tracking Program. Tracking California makes this data publicly-available through a web-based data query system and data displays. Environmental data include air and water quality, pesticides, and climate change. Health data include cancer, asthma, maternal and child health, child lead poisoning, and other environmental health indicators.

California Water Boundary Tool

Tracking California created the Water Boundary Tool (WBT) in 2009 to facilitate the creation and collection of California public drinking water system (PWS) service area boundaries. Before the WBT, many systems had paper maps, and there was no central PWS database for California - a critical gap in public health and emergency preparedness. To date, Tracking has compiled information for public drinking water systems that collectively serve about 90% of California's population.

Environmental Health Analyses, Data Translation, and Community Engagement

Tracking California works with community, academic, tribal, and government partners to perform environmental health analyses. Current projects include: environmental health needs assessments in underserved and tribal communities; data analyses for OEHHA's CalEnviroScreen; research on the impact of wildfires on water; and research on water quality and breast cancer. Tracking also provides health education, data translation, and community engagement services.

Hidden Lead

Tracking California used novel statistical methods to estimate that from 1999-2010, only 64% of lead-poisoned children were identified across the United States. In California, only 37% of lead-poisoned children were identified. In response to these data, California passed legislation to improve lead testing and reporting in California.

Imperial County Community Air Monitoring

Tracking California worked with academic and community partners to create a community air monitoring network of 40 monitors. Real-time particulate matter data are available online and being used by schools, residents, and agencies to understand and reduce exposures to air pollution. This work inspired legislation to provide $5 million to highly burdened California communities for air monitoring and exposure reduction planning, and $500 million to air districts for emissions reduction projects.

Agricultural Pesticide Use Near Schools

Tracking California estimated the use of agricultural pesticides near 2,500 public schools in 15 agricultural counties in California in 2010. The study yielded new information about what pesticides are used near schools and identified racial disparities among the 1.4 million children attending these schools. The data from this research have been used to inform community health advocacy and guide statewide policies to reduce potential pesticide exposures among schoolchildren.

Environmental Health Costs in California Children

Tracking California found that reducing preventable particulate matter (PM) pollution could prevent an estimated 3,062 premature births each year and save $1.1 billion dollars annually in direct and lifetime costs. Our results provide better information on the role that preventable PM pollution plays in preterm birth risks and on its economic impact in California. This information is critical for policymakers to understand the health and economic benefits of pollution prevention efforts.
Take a virtual road trip with PHI's Tracking California and explore California communities disproportionately burdened by toxic air pollution, featuring stories from local leaders who are fighting to improve community air quality.
Work With Us
You change the world. We do the rest. Explore fiscal sponsorship at PHI.
Support Us
Together, we can accelerate our response to public health's most critical issues.
Find Employment
Begin your career at the Public Health Institute.