Work With Us
PHI serves as a partner and a thought leader. And, for 55 years, PHI has provided comprehensive fiscal sponsorship to health and public health programs making a difference around the world.
From solo researchers to programs with over 100 staff, PHI allows programs to launch quickly, scale rapidly and function with stability and security.
We provide operational infrastructure so you can do what you do best: your work. Find out more about the services and support you'd find as a PHI program.
Other Opportunities to Work with PHI
Stay in touch
Sign up for our monthly newsletter for updates on fiscal sponsorship plus our latest research, news and tools.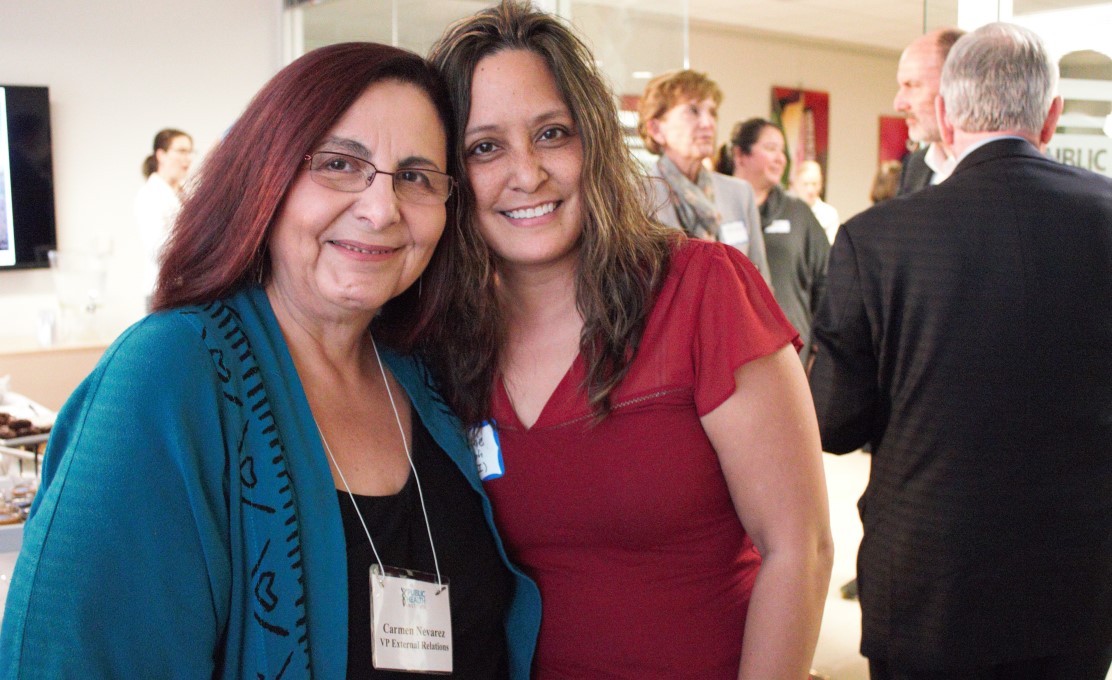 Fiscal Sponsorship at PHI
At PHI, you will join a mission-driven organization that serves as a leader in the field of health and prioritizes health equity. You'll become part of a network of committed colleagues that share ideas, exchange best practices and develop partnerships. PHI programs pursue their passion.
PHI has three times been named a "Best Nonprofit Place to Work" in the U.S.
Collaborate and Partner
PHI programs tap into a vast network of connections and expertise. Engage with new funders, bring your services to a new audience, or partner with colleagues who can advance your work. PHI collaborates and partners with local and state governments, foundations, legislative and White House staff, the APHA, the CDC and public health and health organizations around the globe to move forward shared issues and goals. Deep experience in back office administration and a low indirect cost rate allow PHI to manage multi-million dollar grants, monitor budgets, process invoices and staff programs. PHI provides staffing services for governmental and other initiatives.
Launch and Innovate
No need to go through the months-long process of establishing an independent 501(c)3, understand the requirements for hiring outside the U.S., or figure out federal compliance guidelines. From day one, PHI programs have access to our tax ID number, human resources expertise and development and grants support. You can get your program off the ground—or expand to new locales and launch new ideas—in days or weeks, instead of months or years. PHI's leadership, stable financial base and solid reputation mean PHI can quickly launch innovative new ideas. PHI programs have the support to take creative, calculated and strategic risks they could not take alone.
Scale and Spread
PHI serves as a comprehensive fiscal sponsor for initiatives that scale from a single committed researcher to programs with more than 100 staff. When programs are ready to grow, they can quickly traverse legal and human resources challenges in new locales, connect to existing program networks and lean on the expertise of their colleagues to support rapid, stable growth. PHI programs maximize impacts and minimize risks to funder investments. That's why PHI programs are supported by over 180 different funding sources, including private foundations, corporate partners and federal government sources.
Operational Infrastructure to Help Programs Deepen, Scale and Innovate
PHI provides high quality technical, administrative and management services to our many programs—all for a very low, very competitive Indirect Cost (IDC)/ Facilities and Administrative cost (F&A) rate. PHI central administration is staffed by qualified, experienced and dedicated personnel with a depth of public health and non-profit business experience.
Human Resources
Human Resources
PHI's HR team is made up of dedicated professionals who work with you to meet a variety of HR needs, including employee and program relations, performance management, and professional development. We are fully equipped to meet HR standards around the globe. PHI program support includes:
New employee needs: Quickly and reliably advertise, recruit, hire, and onboard employees.
Competitive benefits: Retain your team with affordable, comprehensive and competitive benefit packages, healthcare and/or dependent care flexible spending account plans, a 403 (b) retirement plan with tax deferred and Roth options, commuter benefits, extensive work/life, financial and legal services from an employee assistance program, and more. PHI makes generous employer contributions to all eligible employee retirement plan accounts.
Compensation and Payroll: PHI offers competitive salaries and provides support and guidance for compensation practices. The HR team administers compliant payroll for domestic and international employees, supported by an easy-to-use online portal.
Performance enhancement: PHI's HR team supports managers and employees on performance management and conflict resolution, and provides administration for EEOC compliance.
Professional development & training opportunities: Build staff capacity through a PHI Management Training Certificate Program and online and in-person trainings to strengthen management skills. HR provides required compliance trainings, along Career & Development Planning, Retirement Planning and more.
Grants and Contracts
Grants and Contracts Management
Our Grants and Contracts (G&C) department works to effectively and smoothly support post-award administration needs for PHI programs. We provide tailored program support that finds the most effective path to achieving program goals while meeting funder and compliance expectations. G&C works in partnership with the Principle Investigator/ Program Director (PI/PD) and program staff to manage compliance aspects of award implementation and financial management—from inception to closeout. Program support includes:
Grants & contracts administration: Understand and comply with award requirements including the terms and conditions, scope of work and budget. A dedicated G&C specialist supports the PI/PD to develop spending plans and shares operational and compliance best practices relevant to each program's unique award portfolio.
Transaction review: G&C reviews financial and contractual transactions for award compliance, provides budget authorization for new hires, processes accounts payable and accounts receivable invoices, provides support with audit management and assists in executing agreements with outside parties and monitor subrecipients.
Generating reports for key audiences: G&C generates and submits financial reports to funders and ensure that systems are in place to meet other funder and regulatory compliance requirements.
Bid and Proposal
Bid and Proposal
PHI's Bid and Proposal department (B&P) prepares, completes, reviews and submits of federal, state, and foundation grant and contract applications, including RFP review, donor compliance, budgeting, and proposal accuracy. The department supports programs in gathering and reviewing materials for proposed subrecipients and contractors.
Although programs and Principal Investigators/Program Directors are responsible for bringing in funding for their work, PHI provides development support, which precedes and coordinates with the support provided from the B&P department, such as proposal reviews and coordination, working with programs to develop and refine proposal ideas, and create new, strategic programmatic opportunities. Program support includes:
Funding compliance: Our B&P team understands the need for strict funder compliance, and is able to work with you to ensure that your submission meets guidelines and exceeds expectations.
Quick turn-around: Proposal timelines are developed in conjunction with program staff ensuring adequate time and flexibility to meet the program's need as well as ensure on-time submission. The lead time for all final materials is three days prior to deadline.
Funder engagement: PHI staff can support you to develop talking points for funders, perfect your funding pitch, and develop strategies for capitalizing on funding opportunities.
Finance and Accounting
Finance and Accounting
PHI's Finance and Accounting department manages the money of the Public Health Institute and its programs, ensuring financial compliance and performing over 15,000 accounting transactions every year. The finance department manages banking and credit relationships, oversees the audits of our financial statement and 403b plan, and prepares PHI's annual Federal Form 990 filing and all other state and local filings. PHI has a history of receiving unqualified opinions on its audits—an important designation that indicates financial compliance and transparency, and which makes PHI competitive for federal and other funding streams. Program support includes:
Accounts payable: Weekly processing of payment requests ensures timely payment to suppliers and employees either through check, ACH or wire transfer.
Cash receipts: Daily processing and posting of cash receipts. Principal Investigators/Program Directors can determine if funds have been received.
Financial reporting: Timely financial reporting of each program ensures up-to-date information is available for Principal Investigators/Program Directors.
Cash flow: PHI's Finance department manages monthly invoices for all programs. Cash flow for individual programs may vary month to month; PHI's financial team works with programs and funders to ensure monthly payments are met, providing more stability and security.
View PHI's financial, 990 and compliance documents.
Operations
Operations
PHI's Operations department provides program management support, including contracting, regulatory risk and compliance. The Operations department provides regular orientations, training, policy updates and support to ensure staff are fully prepared and compliant. Program support includes:
Office leasing: Streamlining and management of all program office leases, extensions, negotiations, and modifications through PHI's central real estate brokerage firm.
Partners and contracting: PHI's Agreements team ensures that contracts with sub-awards, suppliers, vendors, independent contractors, consultants and partners are compliant with funders' requirements as well as all applicable laws, federal rules and regulations. Standardized templates ensure timely and efficient processing so programs and their partners can focus on implementation.
Risk management & insurance coverage: The Operations department helps programs to anticipate, identify, and guard against legal and regulatory risks and other potential concerns in the U.S. and abroad. Our team helps programs determine the insurance or policies required by awards, and manages PHI's overall portfolio of insurance coverage to ensure against duplication of coverage and provide economies of scale across programs.
Global operations: Our team provides global compliance and management for OCONUS program infrastructure, including guidance and advice for how to hire or engage foreign partners, consultants, workers or employees—as well as oversight of foreign payments, bank accounts, registration, subsidiaries, and liaison offices.
Find out more about PHI's staffing and partnership services.
Other Services
PHI's senior management team is based in our California offices, where they lead our efforts to strengthen existing programs and to identify emerging and important issues that could benefit from being supported by the Public Health Institute. This can include creating new partnerships, pursuing development and investment opportunities, launching new programs, advocating for policies that deepen the impact of public health, or speeding funding and staffing toward urgent issues. The Public Health Institute senior management and central offices meet regularly with our program leaders to support them as they deepen their work, seek new directions or bring proven efforts to scale. PHI provides other services to programs including:
Executive leadership
In-house Institutional Review Board services
Comprehensive Ethical Conduct of Research
Public policy, legislative and advocacy
Office of Chief Legal Counsel
Communications support
Information Technology
I write an email to PHI's central teams, and I get a response the next day. With a previous sponsor, it took a year just to write a contract. PHI's structure is designed to expand. PHI does more, so my program can do more, too.

Program Director
PHI's Indirect Cost Rate (IDC) is stable and low compared to a typical academic rate. It has been a driving factor in our ability to obtain grants from foundations typically unwilling to provide IDC. The lower our IDC, the greater our direct dollars are.

Program Director
My values are PHI's values—most particularly PHI's commitment to health equity and social justice. PHI works hand-in-hand with communities to build capacity, sustain work, and develop local advocates and leaders.

Program Director

It's the opposite of the large, calcified bureaucracy I encountered elsewhere. PHI's staff and vendors are paid on time and consistently. All the central office staff have a 'can do,' problem-solving mentality.

Program Director
I came to PHI because I wanted to solve problems, not advance agendas. I was drawn to an organization dedicated to bridging different points of view.

Program Director
Our Impact
See how our fiscal sponsorship strengthens programs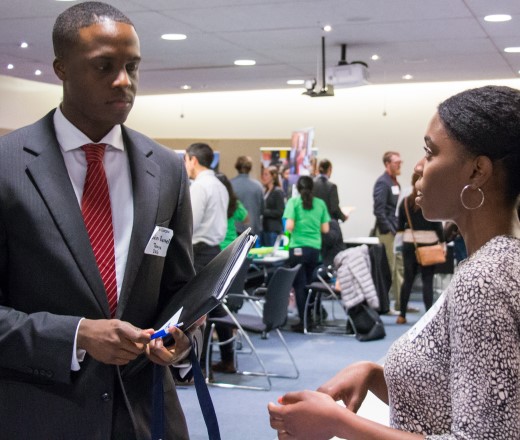 1 a day

award proposals submitted for every workday in 2019

180

countries where PHI can immediately hire staff

365

different funding sources: federal, state, county, foundation, private sector
PHI Proudly Partners With

Work With Us
You change the world. We do the rest. Explore fiscal sponsorship at PHI.
Support Us
Together, we can accelerate our response to public health's most critical issues.
Find Employment
Begin your career at the Public Health Institute.